Read about the talented instructors who guide you in your practice at our studio.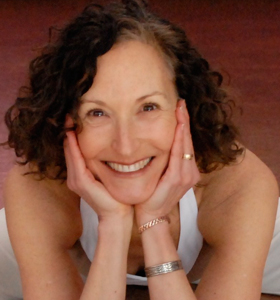 Meet Lynne:

Lynne Ann Paterson, E-RYT500
Founder/Director of Prakasa Yoga Studio
Certified Yoga Instructor and Therapeutic Yoga Specialist
Younger AS You Age Holistic Health Coach (IIN Certified)
Professional Chef and Whole Foods Educator
Certified Sound Healer and Certified Emotion Code Practitioner

Lynne has explored the worlds of hatha yoga, spiritual arts, and the healing power of whole foods for over 40 years. She was on the academic faculty of Smith College from 2000-2019, teaching hatha yoga to undergraduate.. She is a graduate of the Living Ayurveda Course and incorporates a working knowledge of Macrobitocs, Chinese Five Elements and Ayurveda into her private "Younger AS You Age" Holistic Health Coaching programs.
Lynne is skilled in yoga therapeutics and has a keen eye and intuitive understanding of the biomechanical principles of the body. She is committed to helping her students eliminate pain and suffering and to discover their radiant inner Light. Lynne conveys a passion for the transformative power of hatha yoga with precision, humor and poetic imagery. She is known for her radiant smile, enthusiasm and joyful presence. Lynne brings a clarity of purpose to each class, and holds a vision of greatness and healing for all of her students.

More recently Lynne's love of naturall heaing has taken her to study Sound Healling with master teachers Zacciah Blackburn, Dorothy Stone, and David Gibson. She is certified in The Emotion Code method by foundeer Dr Brad Nelson and is trained in his advancced course, The Body Code.
Meet George:
George Nager,
Certifed Yoga Instructor
Certified Level 1 Cranio-Sacral Therapist



George loves yoga. He has practiced on hillsides, beaches, granite peaks, in oceans around the world, on car hoods, in garden sheds, and parking lots. George imparts clear instruction through the vivid imagery he employs in his own personal practice. His invitation, to each student, is to create a space in which practioners may accept their imminent experience and refine their inner state.
George completed the Prakasa Yoga Level 1 Teacher Training in 2010. His earliest yoga training came from the disciplines of chanting, meditation, ritual and selfless service. These spiritual practices led to the discovery and love of yoga asana practice.