Read about the talented instructors who guide you in your practice at our studio.
Meet Lynne: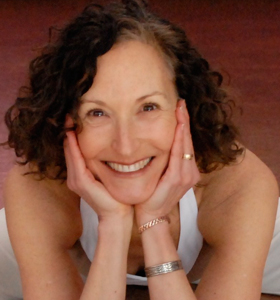 Lynne Ann Paterson, E-RYT500
Founder/Director of Prakasa Yoga Studio
Certified Yoga Instructor and Therapeutic Yoga Specialist
Younger AS You Age Holistic Health Coach (IIN Certified)
Certified Sound Healer and Certified Emotion Code Practitioner
Professional Chef and Whole Foods Educator
Lynne has explored the worlds of hatha yoga, spiritual arts, and the healing power of whole foods for over 40 years. She graduated Magna Cum Laude from Johnson & Wales College of Culinary Arts 1981. Studied Macrobitocs (food as medicine) at the Kushi Institute in the early 1980-83, and later served as head chef at Macriobiotic Foundation of Florida, Miami (1986-88) and then at the Macriobiotic Foundation of Canada (1989-95). Lynne was a founding member and executive chef for the Change of Heart program at Noble & Baystate Hospitals 1995-98. She was on the academic faculty of Smith College from 2000-2019, where she taught hatha yoga to undergrads. Lynne is a graduate of the Living Ayurveda Course (2011). She received a certificate in sound healing from master teachers, Zacciah Blackburn and Dorothy Stone, and studies with David Gibson, Sound Healing Institute CA. Lynne also certified in The Emotion Code by founder Dr Bradley Nelson and has trained in his advanced energy medicine course, The Body Code.
Lynne incorporates a working knowledge of Macrobitocs, Chinese Five Elements, Ayurveda, Breath, Sound, Energy into her "Younger AS You Age" Holistic Health Coaching programs.
Lynne is skilled in yoga therapeutics and has a keen eye and intuitive understanding of the biomechanical principles of the body. She is committed to helping her students eliminate pain and suffering and discover the radiant Light within. Lynne conveys a passion for the transformative power of hatha yoga with precision, humor and poetic imagery. She is known for her radiant smile, enthusiasm and joyful presence. Lynne brings a clarity of purpose to each class, and holds a vision of greatness and healing potential for all of her students and clients.