Our programs provide effective tools to balance the stress of modern life. Regular practice will keep you strong, supple, centered, sane, happy and pain-free!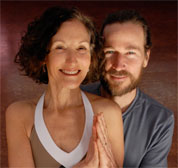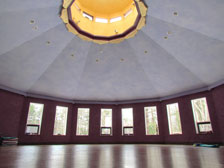 TONIGHT: RADIO FREE EARTH concert is CANCELLED due to illness.
(Apologies for the last minute notice. We've rescheduled the concert for Sat, April 14.)

February 2018: Healthy Heart Month
This month we'll focus on traditional practices that heal the body, mind, heart and soul.
Everyone could use a bit more self love and self care. Come out and up your game at Prakasa.

QiGong for Beginners Course:
New Course starts February 13 - April 3
Tuesdays at 4:00-5:15pm
Details and Registration.
Yoga for Beginners Course:
Next Course: March 5 - April 23
Mondays at 6:00-7:15pm
Details and Registration.
Snow Cancellations: Call 413-268-7151
There will be a cancellation message only if a class is cancelled.
______________________________________________________________________________
If you're not looking and feeling your very best,
2018 may be the perfect year for a lifestyle makeover.

When you're ready to heal the past, transform the present and
love your future:
Request a Complimentary Consultation:
I'll help you create a vision of health, explore your goals, issues, obstacles and get clear on the best path to heal your body, get out of pain, or reclaim your vitality - naturally.
1) Younger As You Age Holistic Health Coaching
Lose Unwanted Weight, Enjoy Deeper Sleep, Create Abundant Energy
Reclaim your health, sanity, and vitality - without diets, drugs, potions or pills.
Schedule: Younger AS You Age Consultation

2) Pain-Free Living with Therapeutic Yoga
Get out of pain and stay out of pain with a customized therapeutic yoga program.
Schedule: Get Out of Pain Consultation