Our classes and programs provide effective tools to balance the stress of modern life. We'll help you feel strong, supple, centered, sane, happy and pain-free!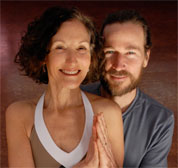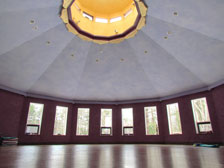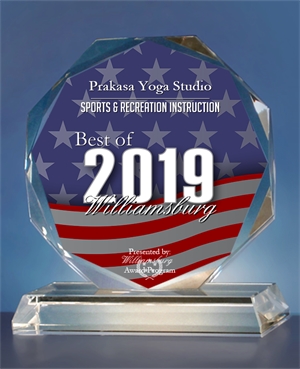 May 2021:
Due to the continuing pandemic restrictions, and people's reluctance to participate in indoor activities,
we will continue to offer two weekly zoom yoga classes. Please join us and help keep us from closing our doors permanently!
Yoga Classes:
Online via Zoom
Please join us and hellp to keep our local business afloat during this time of economic uncertainty. Your participation allows us all to practice social distancing and receive much needed community support and spiritual connection at the same time. Namaste. Thank You!
Visit our class schedule for details.
Stressed about World Affairs?
Emotion Code to the rescue! This energy healing modality permanently removes unprocessed emotions trapped in your body's subtle energy field which distort the flow of life force (prana) causing physical discomfort, pain, and illness. Benefits are immediate. Appointments by phone. Informatiion.
________________________________________________________________________________
Look & Feel Your Very Best:
1) "Younger As You Age" Holistic Health Coaching
Enjoy Satisfying Sleep, Create Abundant Energy, Find Your Perfect Weight - naturally. Reclaim health, sanity, and vitality - without diets, drugs, potions or pills - and feel younger AS you age.
Younger AS You Age Consultation
2) "Get Out of Pain" with Therapeutic Yoga
Get out of pain - stay out of pain! Enjoy pain-free living with a therapeutic yoga program designed just for you. Plantar fascitis, knee pain, hip pain, shoulder pain, neck pain, wrist pain - you name it - I'll help you heal it without pills, potions, shots or surgery.
Get Out of Pain Consultation
3) "End Chronic Back Pain" with Therapeutic Yoga
Over 86 million Americans suffer with back pain. YOU don't have to be one of them.
Discover how you can end chronic back pain without pills, shots or surgery.
Chronic Back Pain Consultation
__________________________________________________________________________

NEW!! PODCAST:
"Reframing Chronic Back Pain: A Holistic Perspective on Spinal Health"
with Nicolas Biollet of Heathenly and Lynne Paterson

Watch or Listen on your favorite channel:
You Tube: https://youtu.be/GmnMQlIWYpk
Spotify: https://open.spotify.com/show/2YlcVHO6ELpeE4LmtSiHII
Apple: https://podcasts.apple.com/us/podcast/healing-together/id1505979336
Google Podcasts: https://podcasts.google.com/feed/aHR0cHM6Ly9mZWVkcy5idXp6c3Byb3V0LmNvbS85Njg4MjQucnNz
Stitcher https://www.stitcher.com/podcast/healing-together
TuneIn: https://tunein.com/podcasts/Health--Wellness-Podcasts/Healing-Together-p1312036/
iHeartRadio: https://www.iheart.com/podcast/269-healing-together-61500494/
_________________________________________________________________________________
Music video filmed at Prakasa.
True Shot: Find Me I'm Missing