Our programs provide effective tools to balance the stress of modern life. We'll help you feel strong, supple, centered, sane, happy and pain-free!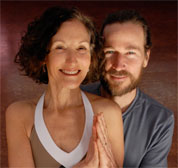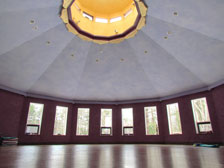 FALL 2018:
Do you feel the coolness of the breeze flowing through the trees?
It's a signal that Summer is winding down, the season shifting and a reminder to return to practice!!
The kids are back to school, the adults are back to work, and we're back in the studio.
Join us on Saturday, September 1st @ 9:00am yoga.

FALL COURSES:
Yoga for Beginners:
September 17 - December 10
Mondays at 6:00-7:15pm
Details and Registration.

QiGong for Beginners:
September 18 - November 20
Tuesdays at 4:00-5:00pm
Details and Registration.
FALL EVENTS:
Breath Empowerment - Saturday, Sept 22 @ 7pm
Check out the video

Shakti Alchemy - Auriel & Joa - Oct & Dec (TBA)
Details and Registration.

______________________________________________________________________________
Want to look and feel your very best?
Or heal the past, transform the present, and create great future health?
Then we've got the perfect service for you.

Schedule a Free Consultation, Today
1) Younger As You Age Holistic Health Coaching
Lose Unwanted Weight, Enjoy Deeper Sleep, Create Abundant Energy
Reclaim your health, sanity, and vitality - without diets, drugs, potions or pills.
Schedule: Younger AS You Age Consultation

2) Pain-Free Living with Therapeutic Yoga
Get out of pain and stay out of pain with a therapeutic yoga program designed just for you.
Schedule: Get Out of Pain Consultation