Our classes and programs provide effective tools to balance the stress of modern life. We'll help you feel strong, supple, centered, sane, happy and pain-free!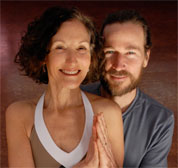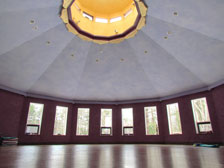 SNOW CANCELLATION:
Check website schedule page for cancellations.
--------------------------------------
December 2019:
Sacred Sound Healing Meditations:
Saturday, Dec 14 with Joa Agnello Traista and friends
Saturday, Dec 28 with George, Lynne and guest Grace Garland-Moen, and "The Harmonizer"

Coming in 2020:
Winter Course I: Restorative Yoga
Winter Course II: Meditation Made Easy
Course details
____________________________________________________________________________

To Look Your Very Best and Feel Younger AS You Age,
Schedule a Free Consultation!

1) "Younger As You Age" Holistic Health Coaching
Lose Unwanted Weight, Enjoy Deeper Sleep, Create Abundant Energy
Reclaim your health, sanity, and vitality - without diets, drugs, potions or pills.
Younger AS You Age Consultation

2) "Get Out of Pain" Therapeutic Yoga
Get out of pain - stay out of pain and enjoy pain-free living with a therapeutic yoga program designed just for you. Plantar Fascitis, knee pain, hip pain, shoulder pain, neck pain, wrist pain - you name it - we'll help you heal it. No pills, potions, shots or surgery!
Get Out of Pain Consultation
3) "End Chronic Back Pain" Therapeutic Yoga
Over 86 million Americans suffer with back pain. YOU don't have to be one of them.
Discover how you can end chronic back pain without pills, shots or surgery.
Chronic Back Pain Consultation