We are ordinary people - with extraordinary skills - who practice, live and breathe yoga in every aspect of our life. Every aspect of life is yoga to us. Join our growing community, dedicated to living a vibrant, healthy life.
Happy Summer!!

Welcome you to join to our thriving community in the beautiful hilltowns of W Mass.
We offer weekly yoga and dance classes, workshops, healing arts sessions, private
and therapeutic lessons, concerts and our signature iLEAP Daily Wellness Program.
We're very excited.
We've gone SOLAR.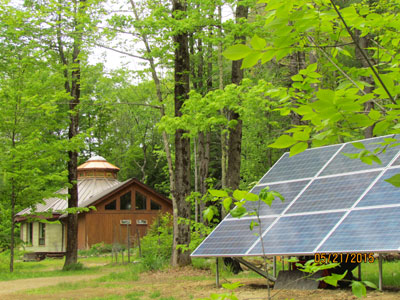 Ah, Summer...
Saturday, August 8 @7:30
EAST MEETS WEST CONCERT
Sitar - Tabla - Cello - Flute
Four master muscians in a beautiful setting!
(Tickets $15-20, at the door)
COMPLIMENTARY CONSULTATION:
"Feel Younder As You Age" or "Get & Stay Out Of Pain"
Create a vision of health, and explore your health goals, issues, obstacles.
Get clear on the best path to reclaim your health and vitality, naturally.
Schedule a Consultation
COMING THIS FALL:
Back Care Basics Course
Learn to relieve and prevent back pain without drugs!
Mondays: October 5 - November 23
Space is Limited - Apply Today
Feldenkrais Series:
Kate Stevenson, Certified Feldenkrais Method Instructor
Free Lesson @ Tuesday, September 14
Interview with Kate