Enhance your personal wellbeing and spiritual growth at "healing" events which showcase talented musicians, sound oracles, and energy healers.
SACRED SOUND HEALING:
Friday, December 1
7:00 - 8:30 pm
(Doors 6:45pm)
Join me for a tapistry of healing sound - intuitively woven - to facilitate deep relaxation, clarity, insight and bliss, in the beautiful and peaceful Prakasa sanctuary. Release worldly stress, reconnect to Soul, reunite with the Creative Source to transform your inner state.
The vibrations clear stuck energy much like the way acupuncture opens meridians to restore flow. Then the frequencies fill the body-mind-soul with beauty, ease, joy and bliss.
Sacred sound is scientifically proven to sync the resonance of your brain and body and bring you into a cohesive state - Unity Consciousness. Sacred instruments include crystal and Tibetan singing bowls, tsing-daw bells, Native American drums and rattles, Peruvian overtone flute, Koshi chimes, symphonic gong and vocal tones that will draw you into the depths of your being...and into the beyond.
------------------------------------------------------------------------------------------------------------------------------------------
!! NEW !!
RESTORATIVE YOGA with Singing Bowls, Chimes & Tuning Forks
Friday, December 15
6:00-7:30pm
(Doors 5:45pm)
Join Lynne Paterson and guest Jennifer O'Connell for an evening of sonic relaxation, rest and renewal with the perfect paring of yoga and music. Enjoy the soothing sounds of singing bowls, chimes and tuning forks while luxuriously reclining in a variety of restorative yoga poses designed to instill stillness, quietude and peacefulness. Lynne will help you adjust your props and posture for maximum comfort, while Jen keeps the bowls going. Jen will play the tuning forks and chimes while Lynne keeps the bowls singing.
Truly a heaven on earth" experience.
_________________________________________________________________________________
Events: The studio will open 15 minutes before each event. Please arrive on time. Mats, blankets, bolsters will be set up, ready for you. Feel free to bring anything else you need to feel comfy.
Advance registration is required. Please purchase the day BEFORE the event.
Note: Tickets are transferable to another person, but not to another date. If you are unable to cocme, feel free to send someone in your place and let me know who they are. If I cancel an event, I will issue a fulll refund, or you may choose to apply funds to another specified event.
WOMEN'S SPIRITUAL CIRCLE:
Dates TBA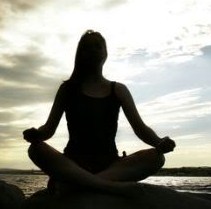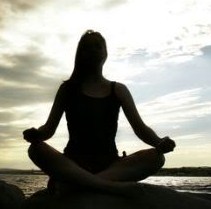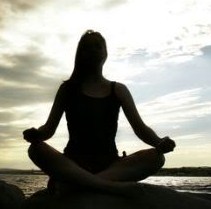 Calling all women who'd like to explore sacred spirituality. We welcome both seasoned practitioners and new beginners into this circle. Together, we'll explore the sacred practices of meditation, breathwork, movement, energetic attunement, oracle readings, self-healing techniques and discuss a variety of spiritual topics, as interest dictates. We'll bask in the high frequencies of cyrstal singing bowls and attune our senses to the subtle realms,, opening channels to higher states of consciousness. We'll create intentions to support personal growth, healing and self-love, and offer prayers for global healing, peace and harmony among all beings.
I am excited about the possibiities for our future. It has never been more important to set our sights on the highest good for ourselves and for the highest good of all life!! Let's ride the wave of "The Great Awakening" and move with the tides of change, internally and externally.
Join Us!!
Advance registration is required for ALL EVENTS.

Note: Tickets are transferable to another person, but not to another date. If we cancel an event, we will issue a fulll refund, or you may choose to apply funds to another specified event. __________________________________________________________________________________
TESTIMONIALS:
"I don't typically experience remarkable healing, but at the recent sound healing, what I thought was a torn rotator cuff, magically healed. Immediately after the event, it was 80% better. I was able to reach for the car radio button without any soreness at all. And a day or two later, my shoulder pain was completely gone! Amazing!! Thank You!" ~ David
"I was filled with anxiety and nothing could meet me where I was....except the sounds of the crystal bowls. By the end, my stress was gone and I was totally renewed. Incredible!!" ~ Lisa
"The sounds sent me on an inner journey where I met grandmother's from generations past. What a precious experience." ~ Sherry
" I had the most remarkable sleep afterwards. I dreamed about my deceased family members. Amazinly, we all got along and everyone was happy. What a profound gift!" - RS
"I immmediately dropped into a deep meditation without using any technique. My mind became a clear and still pool of awareness. An incredible experience; one worth repeating." - Mary