In just one year, you can look and feel 10 years younger with my Younger AS You Age Holistic Health Coaching service. Reclaim radiant health and vitality, then go out and love your life.
YOUNGER AS YOU AGE
Holistic Health Coaching Programs for Women
Lynne Paterson, ERYT-500, Certified Health Coach
"I love to work with women, over 40, who are unhappy with the way they are aging. I help them reclaim health and vitality, so they can feel younger, happier, healthier, AS they age."
Are you are ready to:
* eat real food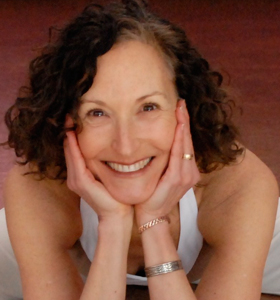 * feel more youthful
* increase energy
* increase strength
* get more sleep
* reduce stress
* balance hormones
* normalize weight (gain/loss)
* improve digestion
* enjoy exercise
* radiate inner beauty
* nourish yourself more
* feel sexy and attractive
* love the way you age?
Start Your Journey Today!
Schedule a complimentary "Younger AS You Age" consultation here.
Younger As You Age Packages:
I offer two levels of service to help you change the way you age!
* Younger As You Age - 6 month package
* A Whole New You - 12 month package

Get a savvy holistic approach to aging issue that cover all aspects of your life. Integrate daily habits with your dreams and goals to fully support your whole being: body, mind, emotions, intuition and spirit. The methods I personally use and teach are low-cost, effective traditional healing modalities.
ULTIMATE RESULT: A VIBRANT, STRONG, SEXY, SAVVY, SUSTAINABLE YOU
Both Packages Include:
1- Sexy, Savy, Sustainable Lifestyle Questionnaire
1- Older Than Your Age? Health & Aging Assessment
1- Feel Younger As You Age Action Plan
2- Youthful You Private Coaching Sessions, per month
2- Follow-Up Calls, per month
1- Help Me! Emergency Call, per month

Bonuses:
Nourish Yourself Meal Log
Daily Habit Cheat Sheets
Seasonal Changes Cheat Sheet
Surprise Bonuses!!
Unlimited Email Support
Unlimited Encouragement
Practical Advice That Really Works

The 6-month package:
Perfect for women who want to make a deep commitment to their future health and wellness. If you're ready to make positive changes in their habits and lifestyle, but don't know where or how to do so.

The 12-month package:
Perfect for women who:
* don't have a minute to loose
* want to feel 10 years younger in the next year.
* have an illness that you want to reverse.
We'll redesign your daily habits, seasonal routines and detox your body, mind, home, office, lifestyle. You will have the vibrant, sexy, savvy and sustainable lifestyle of your dreams, for the rest of your life.
Additional Enrollment Bonuses:
VIP 1/2 Day to kick-off your 12 month journey.
VIP Workshop to jump start your 6 month journey.
Access to our wellness archives and classes.

Decide which package is right for you.
Schedule a complimentary consultation today.
______________________________________________________________________
About Lynne:
For over 35 years, I have created great health, without pharmeceutical medications or medical intervention. My doctor said I'm his healthiest patient ever!! Why? Because I know the secrets of daily and seasonal living. And I can't wait to share my secrets with you...

My Holistic Health Coaching programs will guide you back to vibrant health by guiding you to shift your everyday approach to life. We'll consider your work habits, body type, mindset. I'll offer you daily rituals, healing practices and selfcare routines. In just a few months, you'll begin to give your body the nourishment it needs to rest, heal, radiate, and awaken. You'll have all the energy you need to follow your dreams.